There is a bunk bed with a mattress downstairs. It is a double mattress. There is also a mosquito net under which you can sleep. In addition, there is a table and chair. 
You can use the shared bathrooms and toilet facilities. Our kitchen is ready to serve you with breakfast, lunch or dinner. 
 Please, express your wishes and we will do our best to serve you the best we can at the time you want. 
There is no specific check-in time. If you let us know at what time you want to arrive, we can take that into account.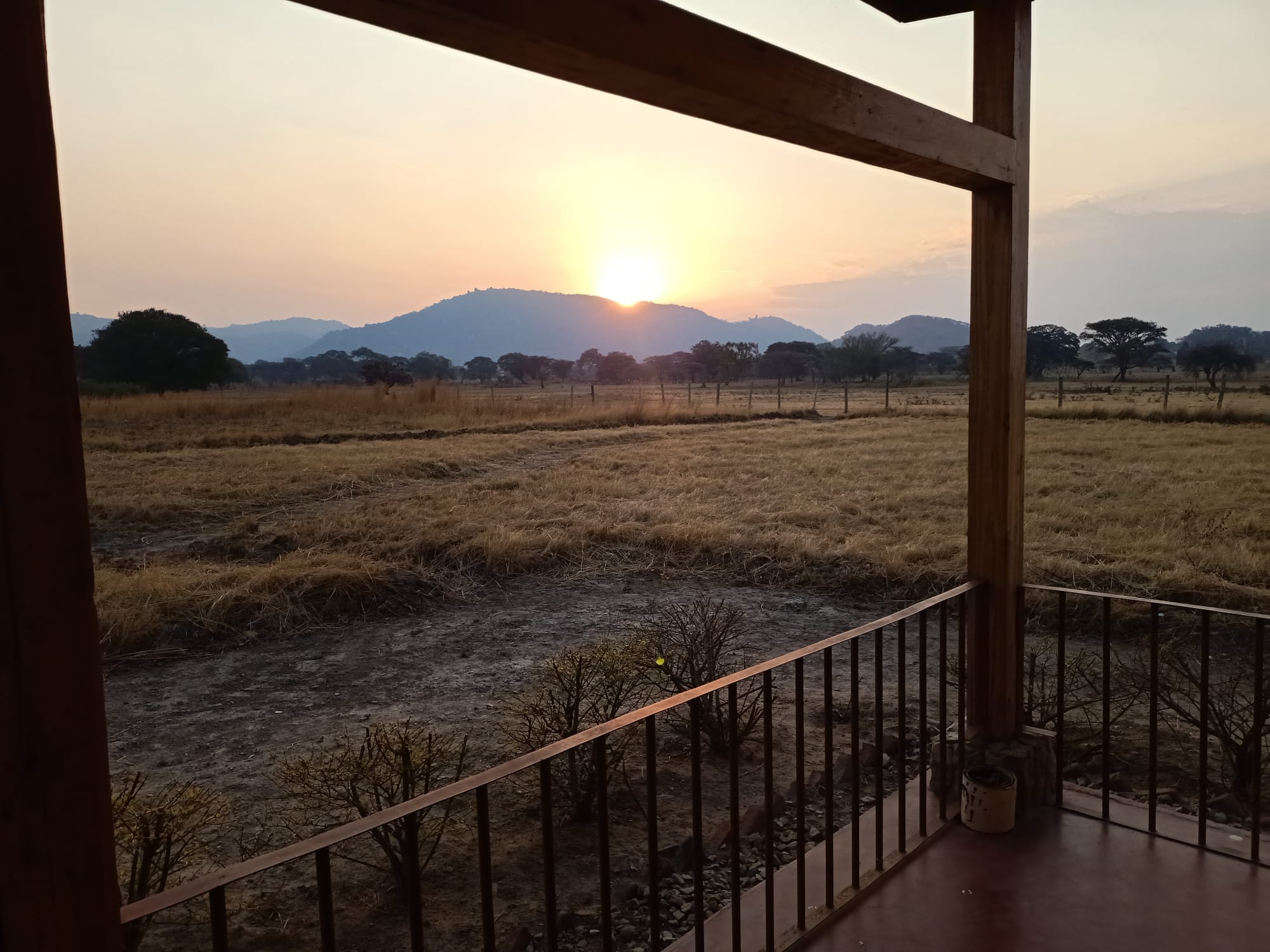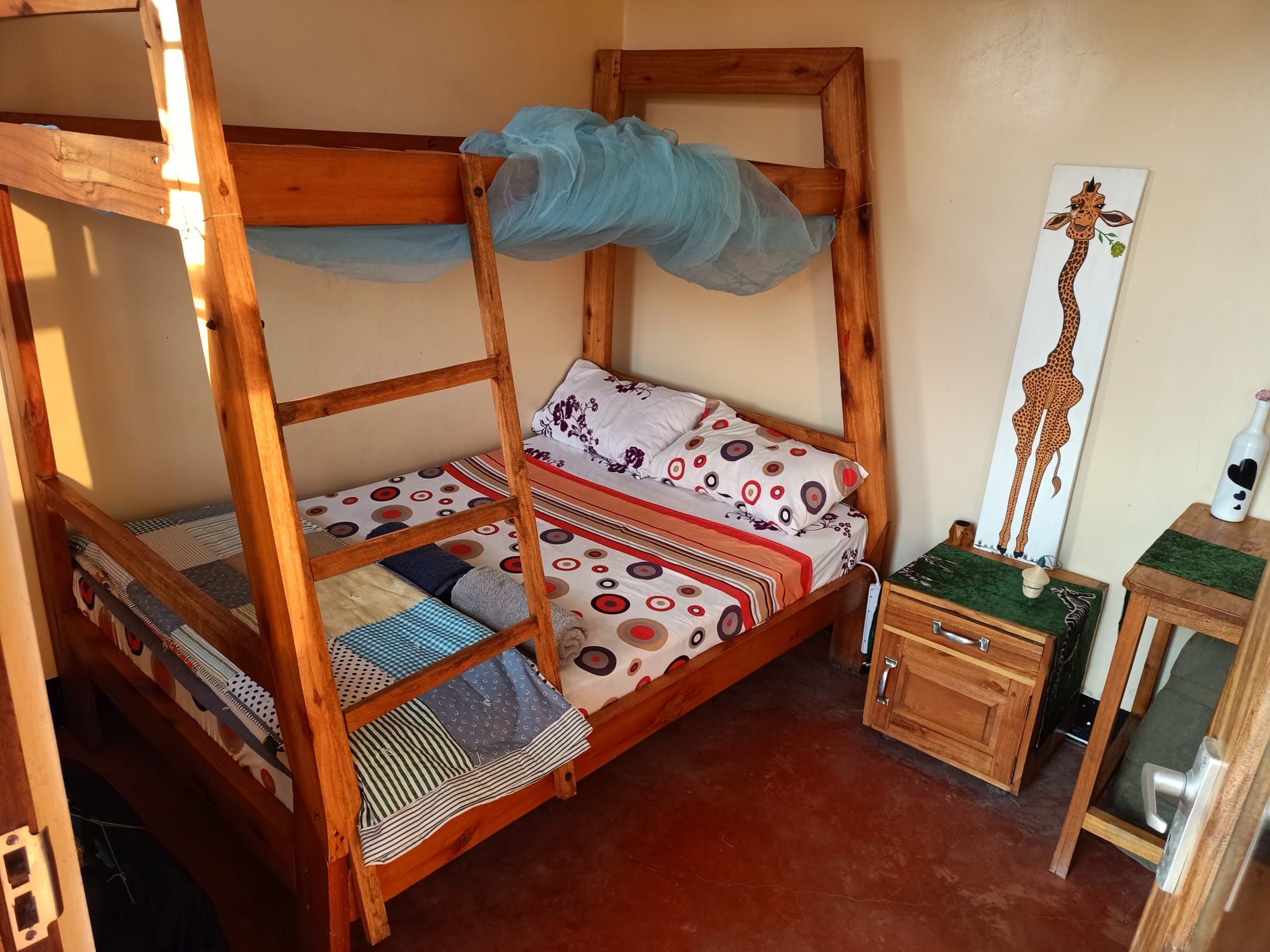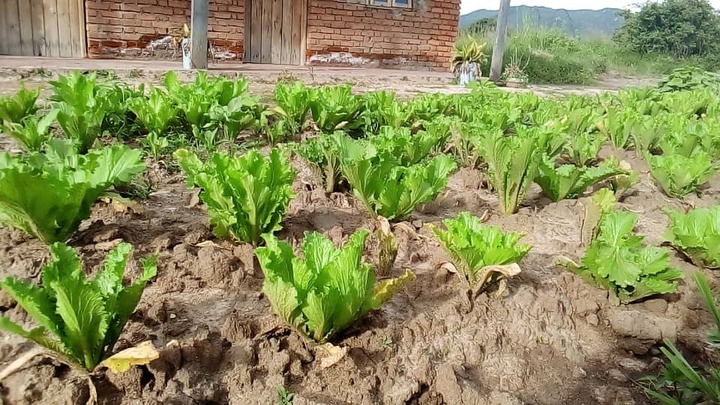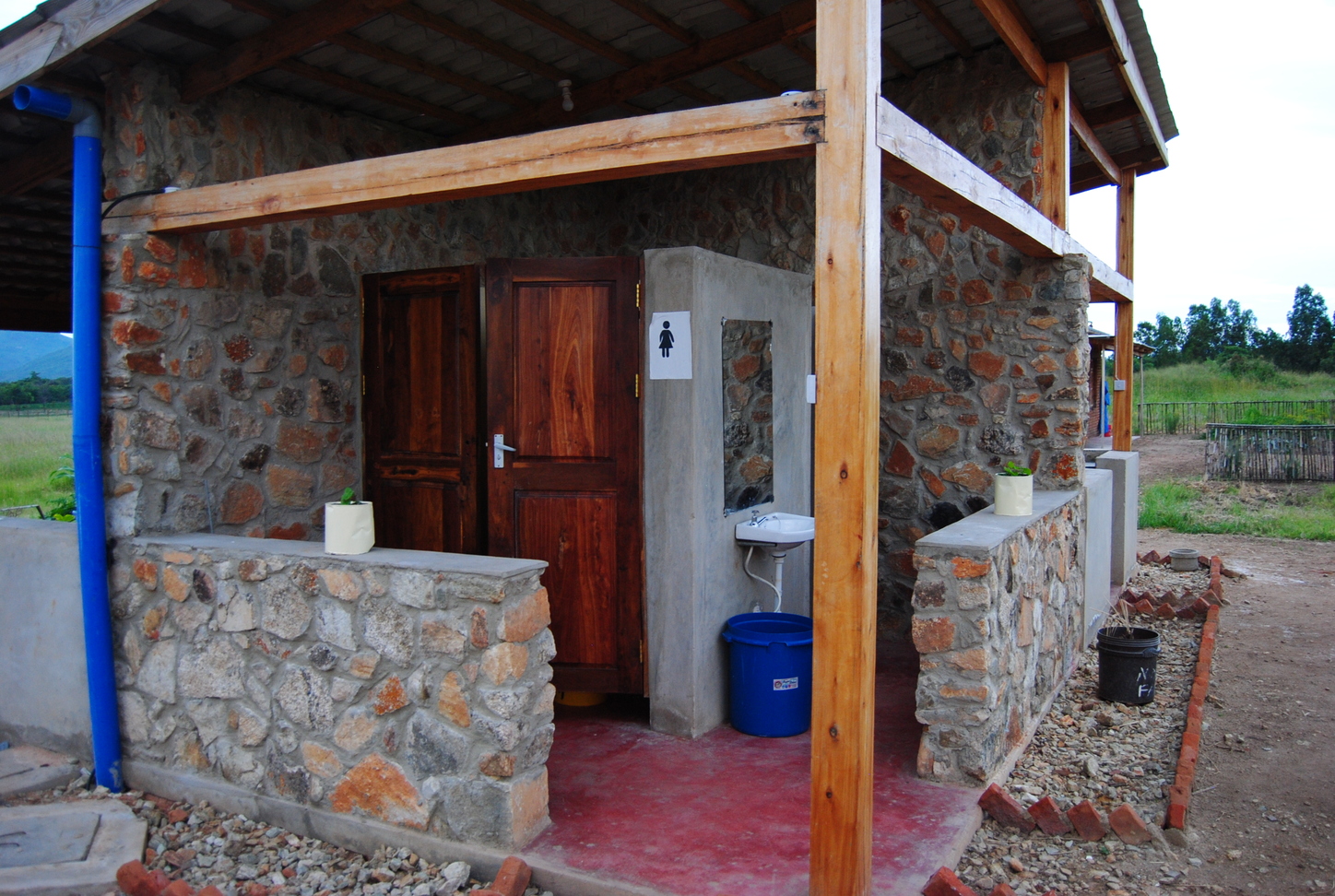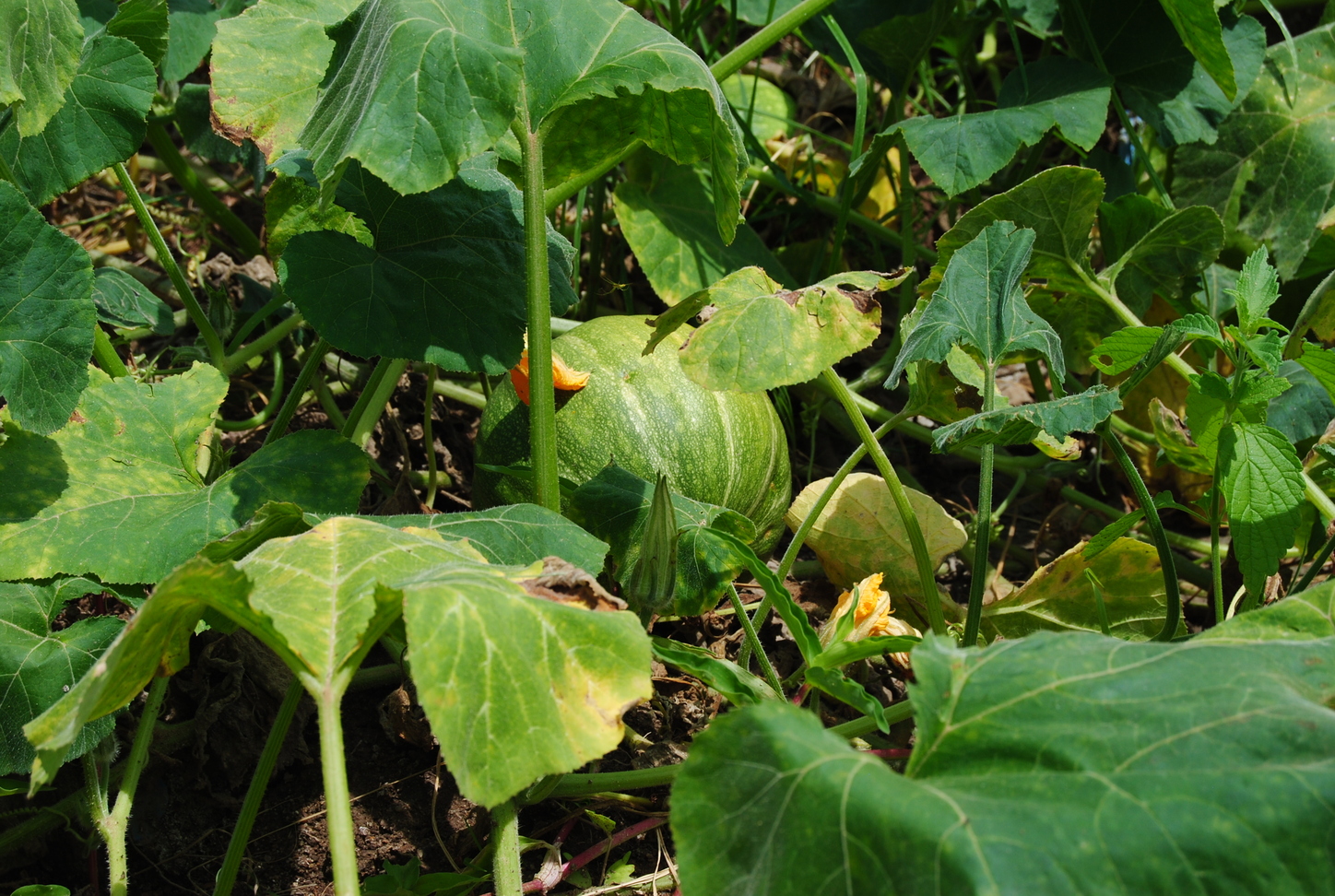 Do not hesitage to give us a call. We are an expert team and we are happy to talk to you.