Make your difference by staying at MARK's farm & ecolodge. By visiting the farm, you contribute to make a change in the lives of people with autism or a mental disability in the Iringa region. 
Every person is born with talent
let's focus on these talents
At MARK's farm & lodge we let everyone work together to run the farm and ecolodge. We focus on everyone's talent. That doesn't have to be much. Everyone can contribute, small or large.
Help us to fullfill this vision and visit MARK's farm & lodge. By coming by, staying in one of the accommodations and maybe buying something from the farm you help us to use the talents.
You'll find MARK's farm & ecolodge at Mangalali, in the region of Iringa.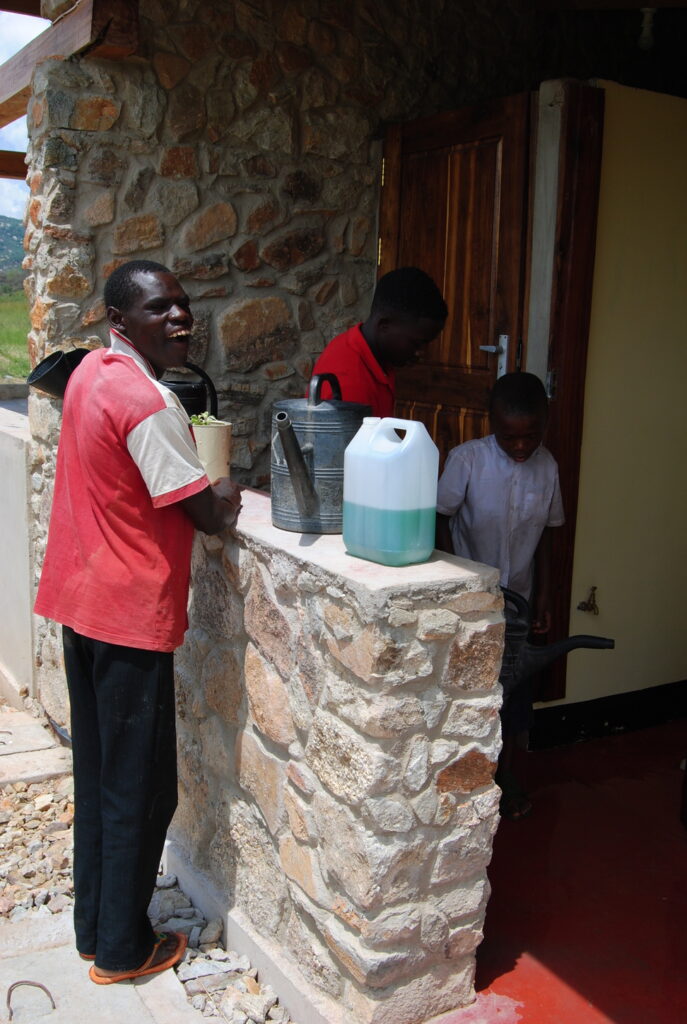 Discover the LOCAL tourist activities
Mangalali is located half an hour from Iringa in Tanzania. We believe in community based tourism. So we arrange a lot of activities together with the local community. But we're also on the road to Ruaha National Park. Last but not least there are many things to discover on the farmland itself! Like a playground, multiple picnic spots and and the one and only MARK's farm and lodge Escape Room.
With MARK's farm & ecolodge we want to fulfill an exemplary role in Tanzanian society. We show that people with disabilities have options. Something that is not taken for granted.
At MARK's farm we offer daytime activities and guidance for our target group, people with autism and/or an mental disability.
As a guest you can stay at MARK's farm & lodge. We have a few simple apartments and a campsite.
You can also come by for a day. We have a playground for children, terrace and various activities around the farmland. Amongst which an Escape Room. 
At MARK's farm & lodge you sleep under an amazing starry sky. We host different types of accommodations. In the simple apartmens you have a double bed with mosquito net, a table and chair: a pleasant stay. But you can also rent a tent and stay on the campsite. Of course you can also stay with your own tent on the campsite.
Client Review - see all reviews on Google
Mark is a happy man. He likes to sing and works during the week on the care farm in the east of the Netherlands. He has classic autism and an estimated IQ of 33. Mark certainly has his limitations, but also has opportunities. In the Netherlands there is space for his opportunities, in Africa it should be more challenging.